Andrew H. Wilson Elementary School is one of the first five schools rebuilt in New Orleans after hurricane Katrina. The project included renovation of a historic school building for pre-kindergarten to eighth grade, and construction of a new addition. Working with HMS architects, a local architectural firm, Innovative Design was responsible for both the new construction and green systems design and integration and LEED certification for the entire project.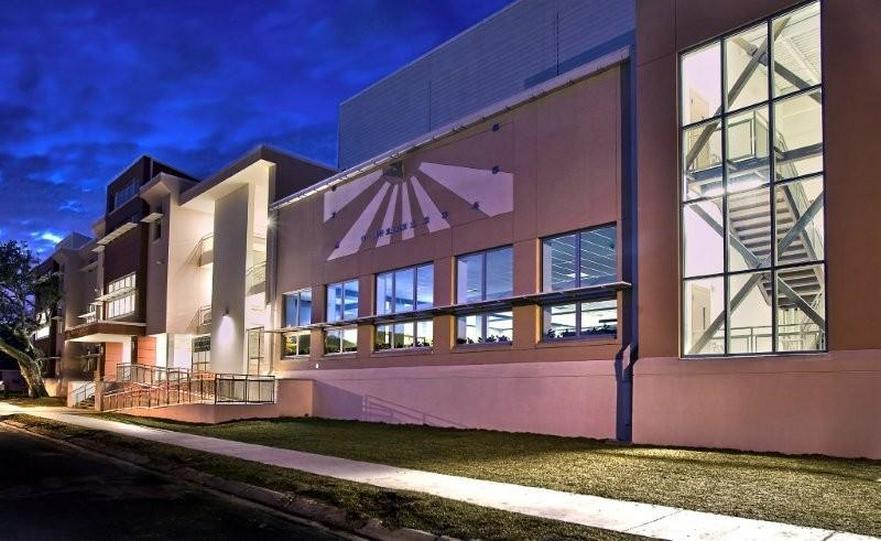 (Photo Credits : David L'Hoste & Michael Robinson)
The new education building included administrative, cafeteria, gymnasium, media center, music, classroom, and exterior learning spaces.
This project has achieved LEED Gold certification.
Energy-efficient building envelope
Daylighting in occupied spaces using light shelves and daylight sensors
Solar domestic hot water
4.8 KW Photovoltaics
Water efficient fixtures and kitchen equipment
Rainwater reuse for irrigaton
Educational signage throughout school
Raingardens
Pervious courtyard
LOCATION
New Orleans, LA
Size
96,000 SF
OWNER
Recovery School District
DATE
2015