Through the 2030 Green Step Initiative Catawba College, pledged to create a carbon neutral campus by 2030. Innovative Design completed the feasibility study examining campus facilities and developed strategies to drastically reduce the College's energy and water consumption.
Through creative financing and donor participation, the first phase of the project saw nearly 1 megawatt (MW) of photovoltaics, 3,000+ SF of solar thermal system on eleven buildings, and roof remplacements with improved insulation on eight buildings. The project also included water conservation measures in the three dormitories.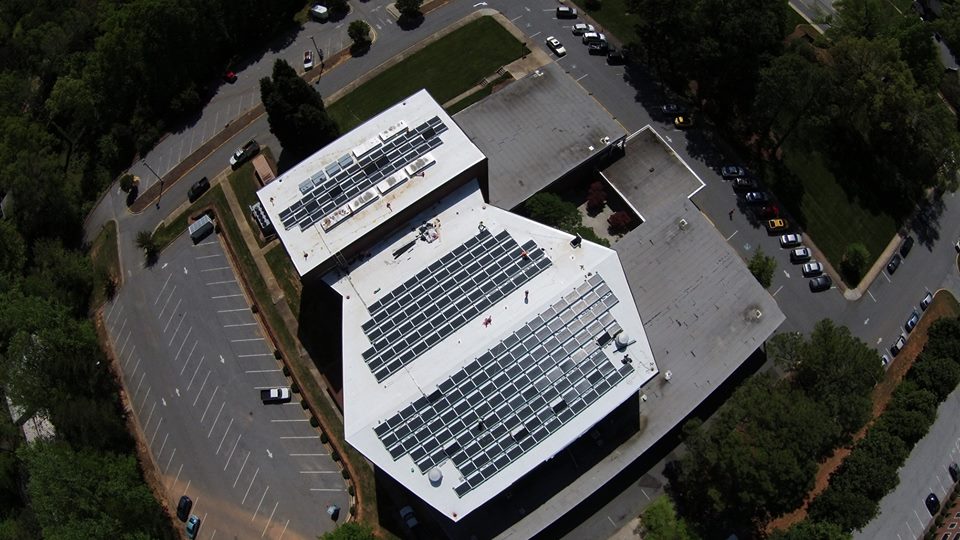 Delivery for the roof replacements was design/bid/build. For the solar systems, our team provided facility assessment and SD/DD level plans to bid solar developers.
Savings :
$4,7 million over 20 years
$11 million over 30 years
1,000+ tons CO2 annualy
LOCATION
Salisbury, NC
Size
272,711 SF
CONSTRUCTION COST
Roofing/Net-Metered PV : $1,820,000
Sell-All PV&SHW : $3,460,000
Water-Saving Measures : $320,000
Total Project : $5,600,000
DATE
2015