There is a bright spot in this time of increasing disagreement in just about everything.
"We can all agree upon one thing – the need to be good stewards of God's creation. Our goal in implementing our solar system was to do our part to reduce pollution and reverse the impacts of climate change – and yes, as we save money, our congregation is better able to fulfill our overall mission."

Mark Conforti, Pastor of the First United Methodist Church of Salisbury North Carolina,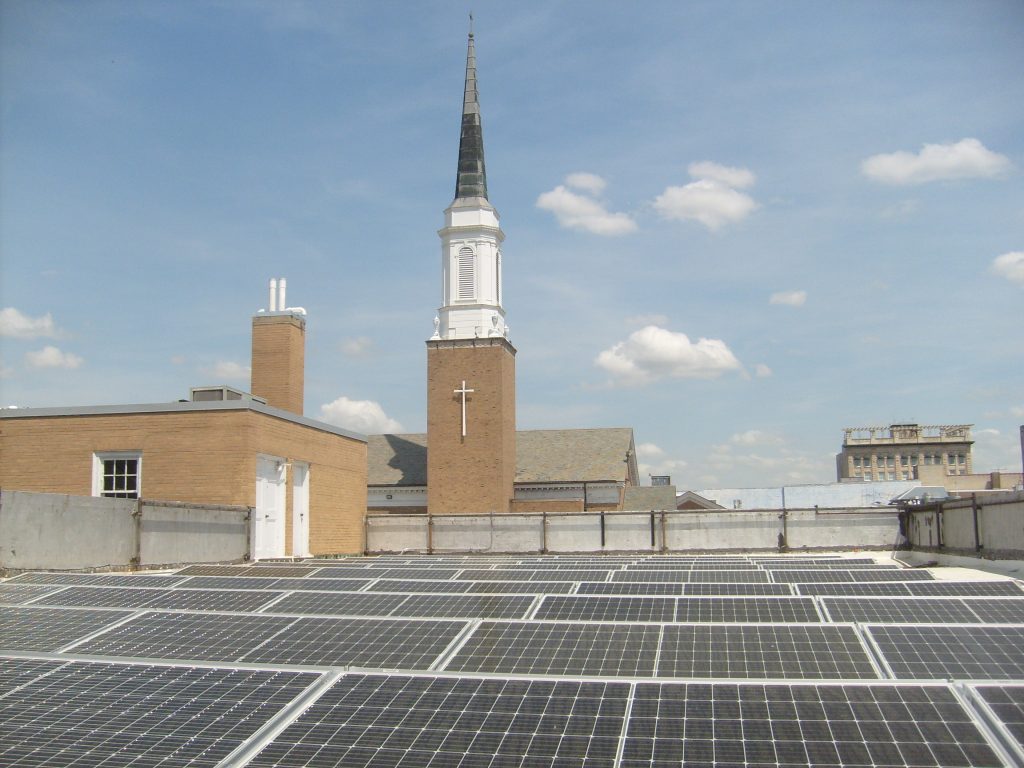 Project Architect, Mike Nicklas of Innovative Design, in addressing the significance of the church's decision to implement the solar system, stressed that "the system is important for the environmental and financial savings that will be realized but the much greater benefit is that it sends a wonderful message to the entire Salisbury community and beyond.  This is true moral leadership that is so needed at this key time in history."
The 37.5 kilowatt, 100 module, photovoltaic system is mounted on the roof of the church and was approved to be energized by Duke Energy as a net-metered system on March 25th.  The electricity generated will be mostly used to fulfill the church's needs and reduce their peak demand with any excess generation during sunny days being exchanged for power needed during off-peak, evening times. It is predicted that the system, installed by Southern Energy Management, will reduced greenhouse gas emissions by 28 tons per year and, over the next 30 years, the system will reduce the church's operating costs by a quarter million dollars.
LOCATION
Salisbury, NC
DATE
2019